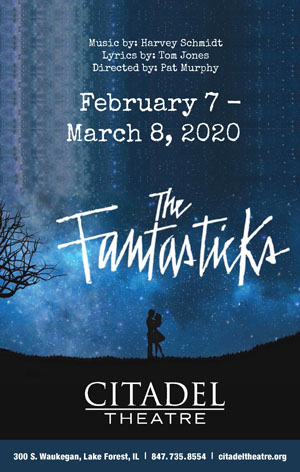 Celebrating their 14th season, the Citadel Theatre of Lake Forest presents powerful works of insight and complexity that illuminate the challenges and joys of the human experience. The Citadel Theatre of Lake Forest is a creative haven for passionate, visionary directors, writers, actors, and designers and a home for an audience that seeks to experience the emotional and intellectual richness that the best theatre inspires.
Citadel's audience is filled with sophisticated, cultured, highly educated North Shore residents, many of which are full season subscribers.
Citadel Theatre is dedicated to producing inspiring theatre by bringing together gifted professionals from all the theatrical disciplines to create exciting, compelling work of the highest caliber.
A professional non-equity, not-for-profit theatre based in Lake Forest, Illinois, less than one hour north of Chicago. Citadel productions include dramas, comedies, cutting-edge new works, as well as contemporary and classical selections.
Published Annually.
Ad Deadlines
Space/Non-camera Ready Material: August 2014
Camera Ready Materials: August 2014
Publication: September 2014
Citadel Theatre Media Kit