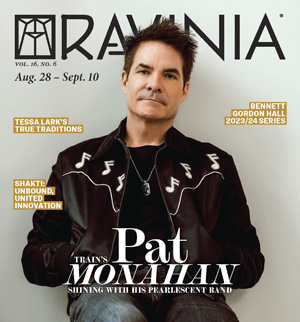 View 2015 Ravinia Festival Performance Calendar
Ravinia Festival, America's oldest music festival, offers an exciting line-up of entertainment, with a summer of premier entertainment both on-stage and in the expanded Ravinia Festival Magazine/Program.
Ravinia Magazine is distributed in the Pavilion and throughout the Lawn. Each issue contains expanded features, in-depth interviews with your favorite entertainers, full page photos as well as the program notes for each performance and season's calendar. Every week there is a new cover, keeping it fresh for concert attendees.
You will find copies of the Ravinia Magazine on-site at each performance and distributed at businesses throughout the area.
Ad Deadlines

| Issue | Space | Non-camera Ready Ads | Camera Ready Ads | Pub. Date |
| --- | --- | --- | --- | --- |
| Issue #1 | May 9 | May 16 | May 23 | June 16 |
| Issue #2 | May 23 | June 5 | June 12 | July 7 |
| Issue #3 | June 12 | June 19 | June 26 | July 21 |
| Issue #4 | June 23 | June 30 | July 11 | Aug. 4 |
| Issue #5 | July 18 | July 28 | Aug. 1 | Aug. 25 |
Ravinia Festival Magazine Media Kit