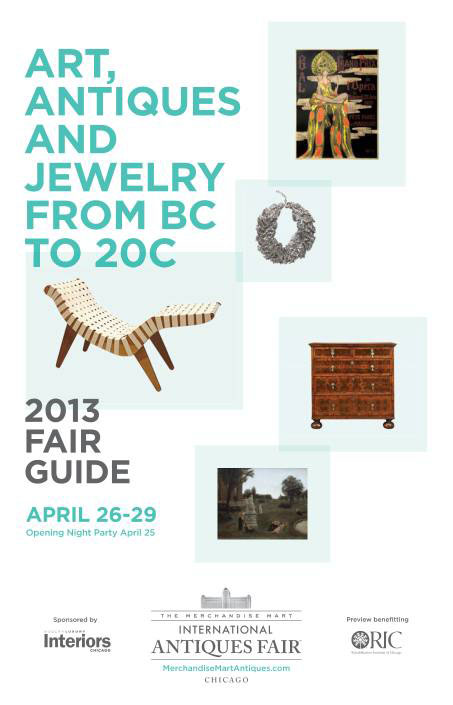 Worldwide out of 152 significant international fairs held each year only 12 are in the U.S … and two of them take place in Chicago. In October and April premiere antique dealers from around the globe exhibit their rarities at The Merchandise Mart International Antique Fair. The Fair opens with a lavish preview party on Thursday evening followed by four additional days for antiquarians and wealthy collectors to shop this spectacular antique fair.
The Guide will be given to each attendee as they enter the Fair. Additional copies will also be available at The Merchandise Mart annual Dream Home the Luxury Design House at the Merchandise Mart in Luxe Home consumer showrooms on the first floor of the Mart, and at the Design Chicago Annual Fall Market.
The Guide is a beautiful four color keepsake with beautiful photographs from each dealers collection and has been designed is a take home directory including all dealers contact information and web site address for future reference.
Merchandise Mart International Antiques Fair Media Kit